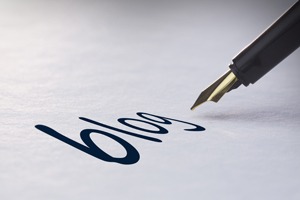 There was a time when much of the population could hear the word "blog" and shrug it off as a silly word tied to an activity primarily practiced by a subculture of writers, hobbyists, and narcissists. Blogging for business is a fairly recent development in the short history of blogging.
Blogging didn't start as an activity tied to professional advancement, it was a way for individuals to express themselves in a public forum, in the hopes that like minds would find their words and choose to engage. Now blogging has evolved into something hard to categorize. It plays an influential role in politics, news reporting, and marketing.
Blogging can be an intimidating practice for a small business to embrace. It's not something you can put some work into now and finish – it requires regular maintenance.
The continuous production of fresh, quality content means either a serious time commitment, or the monetary investment of working with a freelance writer. Any business on a budget is likely to wonder: is it really worth it?
Though doubts are understandable, the benefits of blogging for your business are considerable. Five especially notable reasons blogging for your business is worth it:
1) It's important for SEO.
Google values quality content. A website that produces a steady stream of content lets the search engines know that it's active. Good content can encourage links back to your site, and a blog gives you the opportunity to develop a content strategy around relevant keywords for greater SEO benefit.
2) It helps build brand recognition.
A blog enables you to grow your online presence. It helps people find you more easily and often, and provides valuable information that they will come to associate with your brand.
3) It lets you show your expertise.
You know more about what you do and the industry you're in than most people. A blog allows you to demonstrate that. By sharing what you know, you show people that you're qualified and they can trust you and your business to know what you're doing.
4) It can inspire customer loyalty.
A business that offers up something of value for free demonstrates a desire to help out customers that's not all about profit. Giving people an answer to a question they have, or information they didn't know they needed yet is a good way to build up the kind of good will that inspires long-term customer loyalty and positive word-of-mouth.
5) It's an important component in a good social media strategy.
Social media's another trend that's evolved to become an important component of business. It offers you a way to engage with customers and potential customers, and gives you an avenue to distribute the content you produce. There's little point in putting time into developing a social media presence, unless you can figure out a way to add something of value to the ongoing conversation. Blog posts are one way to do that.