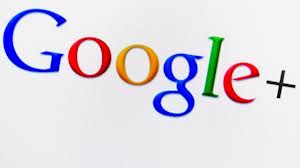 Who likes hyperbole! Well, people who like provocative headlines, for one. Wired has a current article on "The End of Web, Search, and Computer as We Know It." The gist of the article is that the way we interact with the internet is changing, moving away from static pages and individual searches, and more towards streams of steady information. The author calls this the "lifestream."
"This lifestream — a heterogeneous, content-searchable, real-time messaging stream — arrived in the form of blog posts and RSS feeds, Twitter and other chatstreams, and Facebook walls and timelines…All the information on the internet will soon be a time-based structure"
You may or may not find the article's argument convincing, but it does seem to tie in to an issue I've been hearing and thinking about quite a bit about recently – the recent rise of Google +.
When Google + first surfaced, it seemed primarily designed to compete with Facebook. It aroused plenty of curiosity and a good number of people gave it a try, but when it came down to it, it couldn't compete with the main thing Facebook had going for it as a social media platform: people. Everyone was already there, and failed to feel a mass compulsion to switch it out for something new.
Now Google + is embracing a new identity. By linking Google + usage with your authority in terms of how Google determines ranking, Google + is quickly becoming a content distribution platform, with a strong influence on SEO. Or, another way of seeing it, via Copyblogger:
"Google+ is less social media platform and more backplane social layer that transformed all Google products into features of Google+."
In other words, Google is aiming to leverage Google + into the frame through which all our internet activity is experienced. Potentially moving people away from the traditional search experience, and into a more customized version of the web – perhaps in a way that resembles the "lifestreams" described above.
Who knows if internet usage will move in this direction as predicted, but it's inevitable that time, the evolution of technology, and people's ideas of how technology can be used mean our relationship to the internet is bound to change. It's important that businesses and marketers keep an eye on those changes as they occur and adapt marketing efforts to accommodate consumer behavior.