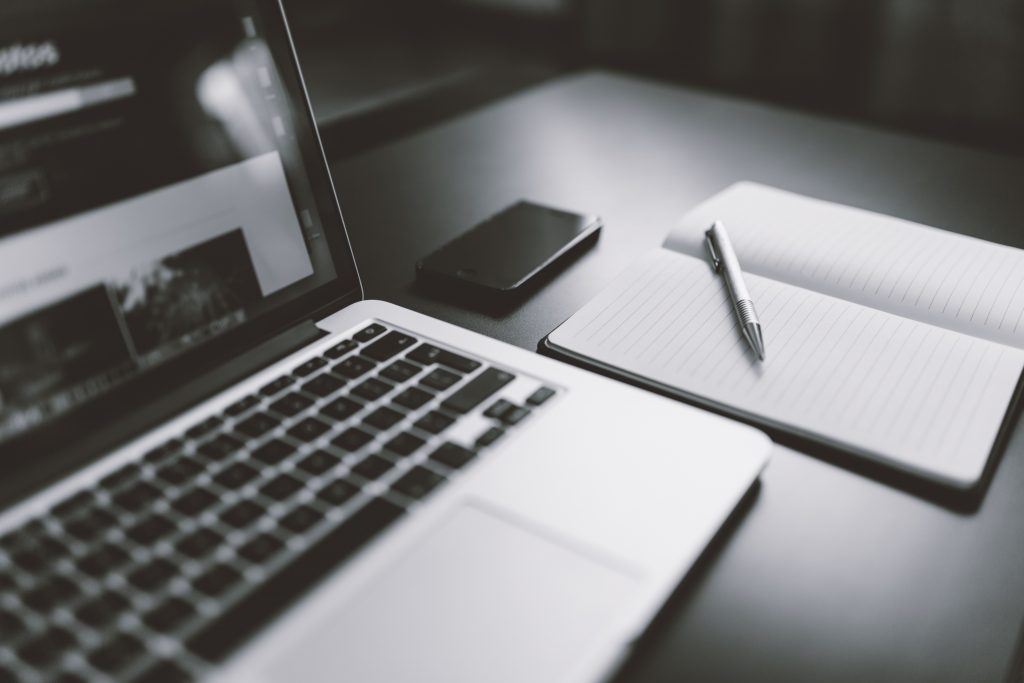 If you have a blog, at some point you've hit up against the challenge of coming up with topics to write about. While you know that there's no way you've covered every subject possible that's related to your industry, sometimes you just can't seem to think of anything new.
A successful blog strategy requires staying on top of this issue. Your aim should be to always have a list of topics you can turn to when it's time to update the content calendar. And you definitely never want to find yourself scrambling for a topic with no good ideas right before it's time for a new post to go up.
You can do better than that. Developing a few good habits can ensure you're always prepared with an ongoing list of relevant topic ideas. These seven tips are a good start.
Have a central place to keep a list of ideas and resources.
For every other step on this list to pay off, you have to take a second to jot down all the ideas you have as you go. And at least as importantly, you have to get them down somewhere that you'll think to return to at the moment when you're planning out your content calendar.
The place you choose to do that is up to you, but make sure you find somewhere consistent to regularly record your ideas where it's easy to add to the list and make notes in the moment while the idea is fresh in your memory. This could be something as simple as a Word or Google document, or your list could live in a tool more designed for the purpose like Evernote or Trello.
Treat this as your central repository for ideas. Don't be particular about what goes in. As with a brainstorming session, there are no bad ideas. An idea that you're not sure is strong enough on its own for a blog post could later inspire you to think of a related topic that makes for great content. Any idea you have, throw in there. You can refine the ideas later when it comes time to put actual topics on the calendar.
Always be researching.
This is good advice for life in general – we should all strive to be learning more as we go. When it comes to keeping your blog running smoothly though, research can play a key role in helping you generate topic ideas regularly.
Most good ideas in history have been built off of other ideas. What you read in another industry blog (or maybe even in the news or a magazine) can be the seed to a great blog post you write later.
Make research a part of your daily to-do list and always be on the lookout for ideas buried in the articles you read, videos you watch, and podcasts you listen to that you can build off of in your own content. You can save articles you see shared on social media for later with an app like Pocket, and you can add blogs and publications that consistently provide information you find valuable to an app like Feedly so discovering good articles on the regular is simplified.
The tools we have available should make it easy for you to always find new research materials to consume, which will in turn help you keep your list of ideas growing.
Use keyword research to see what people are interested in learning.
Keyword research is one of the early steps in any SEO strategy, but it's also an important resource for figuring out what people are talking and thinking about. A number of keyword research tools exist, including Google's free Keyword Planner.
All of them can help you grow your list of topic ideas with the confidence that every idea you add to the list is something your audience cares about.
Subscribe to relevant email lists.
Seek out every important and successful blog in your industry and sign up for their email list. The emails they send out will point you toward their content, which will keep you abreast of what your competitors are doing. Seeing what topics they focus on can serve as inspiration to help you come up with (different, but related) topics for your blog.
Pay attention to Google Trends.
Wonder what people around the world are thinking about right now? Google doesn't have to wonder, they know. Every search someone does in the search engine turns into data that they share with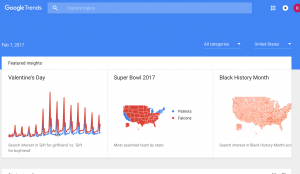 marketers in a number of different forms. One of those is Google Trends.
You can see generally what people are thinking about. You can see the subjects that are most popular in different categories. And you can search specific terms to narrow down the data and see how popular that particular term is, along with a list of related terms people are searching for.
The more you explore in Google Trends, the more you gain a snapshot into what people are thinking about and looking for more information on. Not every trending topic will be relevant to your own blog, but finding those that are can give you great ideas that you know people are interested in.
Hang out in relevant forums and social media groups.
The best way to find out what your audience cares about to is to hear it from them. That means hanging out wherever they are online. Look for forums, LinkedIn Groups, Twitter chats, and Facebook communities your audience is a part of. Follow relevant topics in Quora and pay attention to the questions people commonly ask.
Visit popular blogs with comment sections and read through them. When discussions get going, you'll often find hidden gems of questions and comments that point you toward topics people want to know more about. The internet provides you with different opportunities and ways to listen, find and take advantage of them.
Look for examples.
Is there something you've written about before that can be demonstrated with examples? For a lot of topics, it's easy to find general advice and harder to find specific examples or case studies of how that advice plays out in real life. If you can fill in that gap, a lot of people will find it valuable.
Examples lend weight to what you're saying and thus provide real, tangible value to your readers. It takes some work to put together blog posts that highlight specific examples of good advice in practice, but it's a worthy topic category to tackle.
This list should keep the topics coming over time and ensure you consistently have a steady store of them to turn to whenever needed. When you have a long list of topic ideas to work with, your blog planning will run more efficiently and you'll be able to consistently publish content that people are actually interested in.