Within the most of marketing industry, to say that link building is dead isn't terribly controversial. Nonetheless, many businesses haven't yet left behind the idea and come to marketing firms and consultants convinced it's what they want for their business.
The shift in the direction that SEO and online marketing have taken in the past couple of years due to recent Google updates is good for consumers, but bad for businesses looking for an easy fix to outrank the competition.
If you care about competing online, you can't hire someone to do a little SEO work for you as a one-off project and expect results. Instead, you'll have to drop the idea of an easy fix, and think bigger.
Content Marketing=Link Encouragement
It's certainly still true that gaining links back to your site is mostly a good thing, but the qu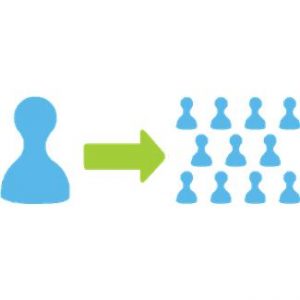 ality and relevance of the sites giving you those links matters more than the quantity. The only way to get a link from a site with any authority is for them to want to give it you.
They have to believe that what you're offering provides value for their visitors, and feel comfortable associating their site and brand with yours. Without that, you won't get anywhere.
For this reason, the best approach is not to set out to "build" links, you need to encourage them by providing something that relevant sites will value. As you've probably surmised by this point, that means content.
The Good News
Content marketing is not an easy, quick fix. It's a long-term process. But, it comes with many benefits besides link encouragement.
Content gives you the opportunity to earn trust from your audience and demonstrate that you know your business. A consumer trying to choose between a business that talks about how good it is, and one that shows how good it is by giving a taste of the knowledge and expertise it's able to impart has an easy choice.
With some time, effort and strategy put into it, your business can build up a community around its content that doesn't just attract customers, but creates advocates. A customer that feels she has a relationship with your business will make sure that people in her life know who to turn to when they need your services. A loyal customer that feels a bond to your brand is a better marketing tool than anything a marketing firm can do for you.