At a conference a few years ago, I met a man selling a product that left me baffled. The idea behind their pitch was to make small businesses seem like they were bigger by making people harder to reach. You know those phone menus you get stuck in every time you need customer service from a big company? They sold those for small businesses.
Just to make this clear: the idea wasn't to make call volume more manageable, it was to make it seem like the company was just so darn busy and successful that they couldn't take your call without a system to make calls more manageable.
Now you get to be an unscientific poll of one. Raise your hand if you like those phone menus you get stuck in when you call a big company. I can make a pretty good guess at what you're thinking (even if you didn't actually raise your hand, cause it's kind of a weird thing to do while you're sitting at a computer.)
I don't believe I know a single person who wouldn't prefer to get an actual human being on the other end of the line.
The Dangerous Fallacy of "Professionalism"
If you think being professional means creating more distance between you and your customers, you're stuck in a dangerous fallacy. This isn't a fallacy that affects all business owners, but the existence of the company described above shows that it affects enough for there to be an industry around catering to them.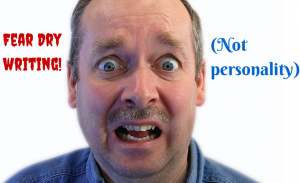 The same fallacy drives business writing that's dry and bland. If you're afraid that injecting personality into your writing will make it seem less professional, you're pushing people away.
Why Personal is Always Better
Your current customers, the audience you hope will become customers, all those people you're trying to reach – they're all people. No matter how much brands spend in the hopes that people will feel connected to a logo, people will always have an easier time relating to other people.
Your business is made up of a number of people, all with distinct personalities. Any efforts you make to downplay that reality in order to show your business as something less personal and more generically "professional," creates unnecessary distance between your brand and the people you want to connect with it.
Now take a look at the way you communicate with your audience. Are you doing anything to needlessly push them away? Look for opportunities to add more personality to your content and interactions. When your customers can get a peek at the humans behind the brand,