I've always been a big reader. Writing came pretty naturally to me and I realized early on that the quality of my writing had a lot to do with the amount I read. The best way to develop a firm grasp of language and learn to communicate effectively in your writing is to spend a lot of time immersed in how great writers do it.
This always seemed like a fairly obvious truth to me: to be a good writer, you should first be a good reader.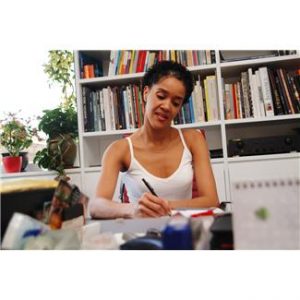 It was thus a surprise to encounter this Salon article that posits that there's a new generation of aspiring writers with no interest in reading.
The evidence of this as a trend is largely anecdotal, so I'm not sure just how seriously to take it. That said, it's difficult for me to imagine how someone would even come to the idea of wanting to make writing a focus of life without first cultivating the love of language, storytelling and knowledge that to me seem so intertwined with reading.
I often think of the history of literature as one long conversation. Different writers over time can borrow ideas and style techniques from one another to create something new. Shakespeare took stories from history and many of the great writers that came before him. Jorge Luis Borges, my personal favorite, often wrote of his preference for reading over writing and both his fiction and non-fiction essays are littered with ideas and references to other writers. Dante made this idea of writing as a continuing conversation over generations explicit with his use of Virgil in The Divine Comedy. The two even meet with several other poets in their time in Purgatory and discuss various issues related to poetry and religion*.
The written word allows us the great privilege of maintaining our knowledge of the ideas and stories of the brilliant men and women who came before us. If a writer rejects learning from the writers of our past, he or she lose the opportunity to be a part of the great conversation. So much of what's been new and progressive throughout human history has come about due to our ability to build off of the ideas that came before. A refusal to embrace that means you're likely to stay a few steps behind those that do.
*I might be the only person to read The Divine Comedy and prefer Purgatory to Inferno, specifically because I love the idea of Dante using it as an artistic outlet for having an imagined chat with his favorite writers.