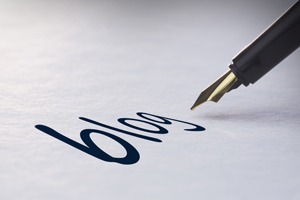 Freelance Blog Writer
Within just a few years, blogs have gone from an online phenomenon with a funny name and minimal respect, to a widely used and lauded business marketing tool.
What happened?
Well, people do much of their shopping and their pre-shopping research online. Blogging is the best tool to show those people your personality, your values, and the value you can offer them.
The problem: blogging takes a lot of time.
You can't just throw up a blog and figure it'll somehow take care of itself. You need regular, well-planned, well-researched posts that speak to your particular audience.
Keeping up with that in the long term is extremely difficult. Keeping up with it in the long term while doing everything else required for effective online marketing is damn near impossible. Unless you bring on some help.
A good freelance blog writer will take the time to learn your goals, learn your audience, and put together reader-friendly posts that help convince your audience how awesome you are.
As a freelance blog writer, I can help you:
Create a list of topic ideas that will appeal to your audience.
Produce posts that are well researched and optimized for both the web and your readers.
Get assignments to you consistently on deadline, so you can stick with your content calendar.
Make any needed revisions you suggest in time for the publish deadline.
Maybe you don't need all of that. If you already have a plan mapped out and topic ideas chosen, I can help you turn those ideas into posts.
Whatever your level of need to find success with your business blog, I can make your life easier.
Contact me and let's figure out the best way for me to take a load off of your already too long "to do" list.
If you're not quite ready to commit to hiring a new freelance blog writer, do at least take the time to download and read the Austin Copywriter report on How to Build a Better Blog. There are a few important tricks you need to know to get more out of your business blog. This will give you a good start.