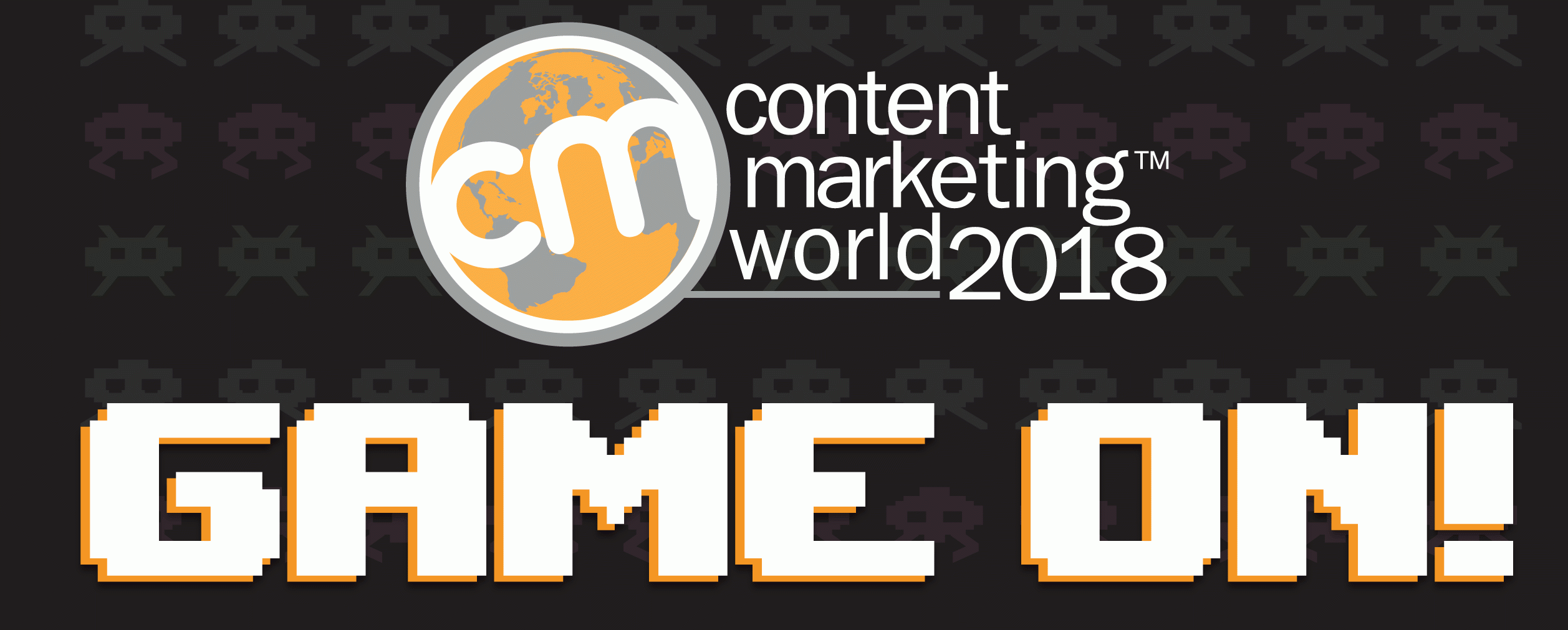 Everyone walks away from Content Marketing World inspired. Many of the talks provide fascinating insights and share good ideas. But in my opinion, the real holy grail of a good conference talk is a specific, actionable step I walk out of the room knowing I can take when I get home.
This year I was lucky to sit in on a few sessions that provided such gems. Here are a few great actionable tips that are now on my to do list and you might want to put on yours as well.
Write down your goals (and read them every day).
The first keynote talk of the conference came from Joe Pulizzi, the Founder of the Content Marketing Institute, and it covered a subject he's written about before and clearly believes strongly about: writing down your goals.
He provided examples from his own life of how meaningful it is to set clear goals and remind yourself every day what they are so you hold yourself to them. He recommended the goals you write down be ambitious, tied to specific dates, and serve others in some way as well as yourself.
And he named five categories that he urged attendees to write goals for:
Career/wealth
Family
Spiritual
Mental
Giving
I'm still working out exactly what my goals in each category will be, but I plan to put them at the top of the to-do list document I consult each day so I have a solid reminder of where I want to be and keep working to get there.
Create (and use) your mission statement.
Does your company have a content mission statement? It should. If that sounds intimidating though, don't worry. Andy Crestodina makes it easy with a simple template:
Our company is where [audience X] finds [content Y] for [benefit Z].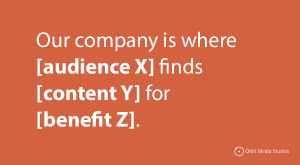 Plug in the relevant info for your company and you've got a line you can do a lot with. Andy recommends sharing it far and wide. Make it the tagline for your blog or even your whole website. Put it next to your email signup form. Add it to your social media profile. Tack it onto your email signature.
Your mission statement tells people why they should care about your brand's content. It's a good, concise way to pitch everyone that encounters your brand on why they should follow you.
Create a spreadsheet of microcontent.
Lee Odden gave a talk on influencer marketing which included this useful tip. Every interview you do with an influencer is full of quotes and insights. Why just use a quote from it once and be done? Instead, he suggested organizing all the valuable nuggets you get from your interactions with influencers over time into a spreadsheet.
In the spreadsheet, fill in each influencer's details (name, company, position, link) so it's easier to access those when you quote them. Categorize the different quotes based on what they're about so you can more easily identify relevant ones to use as you create new content. And even if you don't find the right quote for the new content you're creating, your spreadsheet can help you quickly identify a good influencer to get in touch with to provide one.
This is useful for making your influencer marketing go further, but you can employ the same tactic for other types of microcontent as well. Add all the valuable statistics you find you may want to reference again to your spreadsheet (this is something I could definitely use). Pull in good examples of the types of tactics you write about and good social media status updates you may want to embed in future content. By having all this information well organized in one place, you can make your future content creation efforts more efficient while still always adding value.
Use details to immerse readers in your content.
Michelle Park Lazette's talk on writing more like a journalist included a number of good suggestions to bring better storytelling to your content writing process. A few of them related to this idea that getting detailed and specific in how you describe what you're talking about can bring it more to life for your readers.
She suggested paying attention to the sensory details of any situation you're in – adding in a mention of smells, weather conditions, colors, or the looks on people's faces makes the reader feel more like they're there.
She also recommended, as often as possible, replacing adjectives with numbers. Saying a company has been doing business for a long time means less than saying they've been at it for 37 years. Getting specific adds believability to what you're saying and makes it more real for the reader.
Do a validation audit of your content.
Margaret Magnarelli spoke on a topic I care a lot about in life as well as content: empathy. She shared the three phases that all empathic communication, professional and personal alike, must have:
Listen – Before you can do anything else, you have to actually hear what your friend or customer is saying. Listen to their complaints and pain points without inserting yourself into the story or trying to jump too quickly to solving the problem.
Validate – This is the step people most often leave off. After you've heard the person out, let them know you've listened and understood what they're saying by repeating back to them what they've said. This shows them you were paying attention and get it. It's an important step to them feeling like the communication is successful.
Suggest solutions – Only after the first two steps is it time to provide suggestions for ways to solve their problem.
You may already do a good job of addressing the problem and solution in your content, but there's a good chance you're skipping the validation step. Margaret recommends doing a validation audit of your content.
Go back through everything you've written to look for pieces missing the validation step and add it in. Doing this exercise will also help you get better at recognizing where and how to include validation in future content pieces moving forward.
My brain is spinning with all the ideas from the conference I need to now organize and put to use. Whether you made it to Cleveland last week or not, hopefully these actionable tips can help you create a plan to get something specific and useful out of Content Marketing World this year.