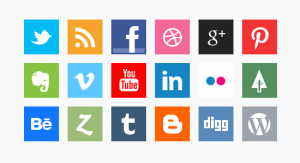 If you're a small business owner, you've likely been hearing left and right that you should be using social media for business. Although it's been a ubiquitous marketing buzzword for some time now, if you're new to using social media for business, it looks like an intimidating, time consuming undertaking.
There are so many social media platforms that it's hard to know where to be and what to do once you're there.
If you're thinking about taking the plunge to get started with a social media strategy for your business, you should start by accepting that it will take some time. By thinking strategically and determining where to prioritize your social media efforts, you can make sure that time is spent effectively.
Step 1: Consider your goals.
What do you want to get out of the time you spend on social media? Some possibilities to consider are:
Greater engagement with current customers
Establishing authority in your industry
Increasing brand awareness
Developing new leads and increasing sales
Improving SEO
These are far from the only goals achievable with social media, but can offer a sense of some of objectives to be thinking about.
Step 2: Understand the difference between the main platforms.
Facebook – A dominant force in social media, largely because it's where the most people are. Most people use it primarily to stay connected to friends and family members. The upside to a presence on Facebook is that it might be the best of the bunch for attracting eyeballs. The downside: people don't log on to facebook to buy things, some are annoyed to see marketing items show up in their feeds and are unlikely to engage with your business that way.
Nevertheless, it might be a good fit for your business based on the goods and services you provide and your target audience. If you're B2C, especially if you're offering something that falls in the realm of entertainment, Facebook may be the perfect fit.
Google + – Until recently, Google + wasn't a key player, in spite of its owner's online pedigree. Now, Google's tying its ever important search algorithm to Google + usage, meaning a presence there can play an important role in improving site SEO. If your business is producing content as part of your marketing strategy (and you should be) , Google + is a very useful platform for sharing your content and interacting with others in your industry.
Twitter – Everything on Twitter is short and fast. Unlike Facebook, most users are quick to connect with a large number of people and businesses, and are less inclined to care if something that shows up in their feed is promotional – it's just one of a steady stream of messages of varying level of interest.
LinkedIn – Designed for professional networking, LinkedIn allows businesses to create pages and share business news. Individuals can also share the company's content in order to help give it a larger reach.
YouTube – Specifically for videos. If you have created any video ads, tutorials, webinars, or any other form of video content, it's good to have a YouTube page to share it on. (Vimeo is another network to consider for this purpose)
Foursqaure – While not serving as large of an audience as most of the platforms on this list, Foursquare can be a great tool for local businesses. If you're business primarily serves a local audience, especially if you offer the kind of service that people value geographic convenience for (e.g. restaurants, retail shopping, entertainment venues), this is a good place to be listed.
Pinterest – This is an extremely visual platform, based on people sharing cool images or visual ideas they come across. There are some type of businesses this is a perfect fit for: photographers, graphic designers, artists, florists, etc.
That's a long list. Maintaining an active presence on all of the above platforms is a daunting task, and not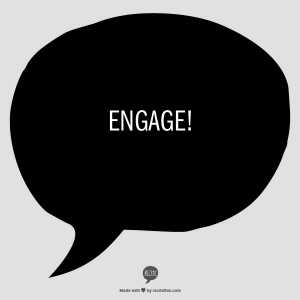 necessary for the vast majority of businesses. Based on your goals and industry, think about which of the list is likely to be the most useful for your business. Where is your target audience most likely to be? How are they most likely to interact with your business?
For all of these, it's important to engage. You can't effectively use social media if all you do there is promote yourself. You need to interact with others: reply, share others' content, like, re-tweet, etc. Mix in your interactions with your own promotional updates and content shares and people will be more likely to follow and pay attention to you.
Step 3: Develop a social media plan and content strategy.
Determine how much time each day you intend to devote to social media. Developing a content strategy ensures you regularly have something to share (and comes with a whole host of other benefits). Research and make use of social media tools like HootSuite to make managing your accounts and scheduling your updates easier.
Now, get started!
If it seems overwhelming and you need help, there's a whole industry of social media and content specialists you can bring in to take over some of the more time consuming parts of the work.