Content marketing is no longer optional for businesses – at least not if you care about being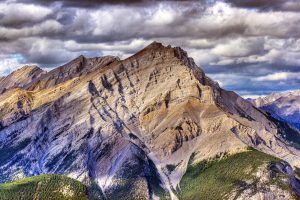 visible and reaching customers on the web. But a lot of people doing it are struggling to see the kind of results they want.
If you feel like you've been putting so much time, money, and energy into content marketing without seeing much response, it's not just you. For anyone starting content marketing now, and even most of those who got started in the in past year or two, you're facing a challenge on par with scaling a mountain.
Moz research found that the vast majority of content businesses are publishing never gets shared or linked to at all. In a lot of cases, that's probably because the content's not all that good to begin with. But that's not necessarily the case across the board. In our era of content saturation, good content gets ignored too.
The odds really are stacked against the average joe business trying to get noticed on the web with content.
That's because, right now, content marketing success primarily falls to two categories of businesses:
The early adopters

These are the guys that started content marketing over five years ago, sometimes over ten. They were the first in their space (or close to it) and created some of the cornerstone, established content that people in their industry have been looking to for years.

Other influencers in the industry (and Google) all see them as an authority already. They can keep doing what they've been doing and it will keep working for them, but if you try to do the same, you're starting out much further behind.

The businesses with the most money to invest

ViperChill recently published an eye-opening post on the companies that dominate search. They found that just 16 companies – behemoths like Hearst and Time – own the vast majority of websites that rank for a wide range of lucrative keywords. From software to food to health and pretty much everything else you can think of, these companies claim most of the top spots in Google.
Why It's So Hard to Outrank These Guys
The initial thought that inspired this post came from working on a recent post on how writers choose what websites to link to, which gave me cause to really think about my own research process when working on a post.
When I go looking for examples, data, relevant extra info to back my points up – I go to Google. The stuff that's already showing up on page one and two is the stuff I'm most likely to click on and read, and therefore the stuff I'm most likely to link to within a post of my own. Is it fair? No. But how much work would I have to do to find your awesome post – even if it's better than the stuff on page one – if it's sitting on page 13?
That creates a cycle. The content that's already doing well in search is the stuff I'm most likely to find and link to, which keeps it high up in the search. And as the ViperChill article makes clear, since many companies are using their high-authority websites to link to their new websites, the new sites with the best chance of breaking that cycle are those that already have an unfair advantage.
What Can You About It?
It's good to know what you're up against to keep your expectations realistic, but that's no reason to revel in doom and gloom. Plenty of adventurous people actually do manage to scale mountains – but only with the proper preparation and plan.
Content marketing is hard, much harder than it used to be. But that doesn't mean your case is hopeless and it's better not to try.
Commit, all the way.
First off, you can't just throw up a blog, put together some haphazard content once a week, tweet here and there and think that'll work for you. If you're going to get anything out of content marketing you have to make a real commitment to doing it right.
That means:
Taking the time to understand your audience and develop a strategy based on what they care about and need.
Being consistent with your content production. Don't overdo it in the beginning, get burned out, and let it dwindle to almost nothing. Figure out what you can do realistically and stick with that.
Don't just produce content. That's not all content marketing is. Do the work to get your content in front of people and stay connected with those people once they find you.
Promote.
Publishing relevant content was once enough for those early adopters, but if you don't fall into that category, it's not enough for you. You need to do the extra work of promoting your content to help get it in front of people.
At this point in the game, a lot of your best promotion options will mean spending some money or committing some serious time. That could mean buying social media ads, trying paid distribution platforms, or putting in the work (or hiring someone) to help you land some big guest posts that will get you attention.
You'll have to do some testing to figure out what types of promotion work best for your content and audience. Whatever form it takes, promotion needs to be an important part of your content strategy.
Target and interact with influencers.
When you look at those early adopters, you shouldn't just see the people that were lucky to get on the bandwagon early, you should see potential contacts that may be able to help you. Work to get on their radar.
Interact with them on social media. Comment on their blog. Go to conferences or networking events they may be at. Share their content.
One of the best ways to make the kinds of valuable connections online that lead to a larger reach and more links is to actually make connections with the people behind those websites and links. Don't be creepy or demanding. But do let them know you're paying attention to their work and appreciate it.
Over time, those interactions could lead to an actual relationship, a guest post on their blog that drives traffic to your website, or a tendency to share your stuff (now that they know it exists).
Expect to play the long game.
Even if you do everything right, it takes time to build up authority. Don't expect any one thing you do to be the magic bullet that launches you to visibility online. You have to do a lot of different little things and keep doing them for a while.
Pay attention to what's working as you go so you can tweak your strategy over time. And don't get discouraged and drop everything when you don't see results right away. You'll just end up that much further behind when you decide in a year or five that actually you should have stuck with this content marketing thing after all. Better to stay on top of it now.
Don't set all your store on Google.
Google matters in online visibility. Of course it does. But it shouldn't be the end all be all of your marketing plans, if for no other reason than that, right now, it's out of reach for a lot of businesses – at least if you're interested in keywords that are at all competitive.
Focus on reaching people through whatever other channels you can find. As more people find and trust you through other places, over time you may find your authority in Google growing. But by then you won't be dependent on Google anyway.