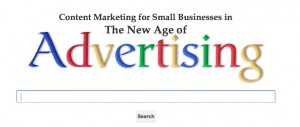 Are you a small business owner interested in learning more about content marketing? If you've heard that content marketing is a good way to promote your business and improve your brand reputation, but want to learn more before you get started, this white paper lays out some of the basics.
Content marketing allows your business to attract new customers and develop relationships with current customers by offering something of value to them.
With this white paper, An Introduction to Content Marketing for Small Businesses, you can get a feel for whether or not you're ready to get started developing and deploying a content strategy for your business.
If you have questions, feedback, or would like some help developing quality content to promote your business, feel free to contact me at kristen@austin-copywriter.com.